Dine Out and Love Local
27.09.23 Back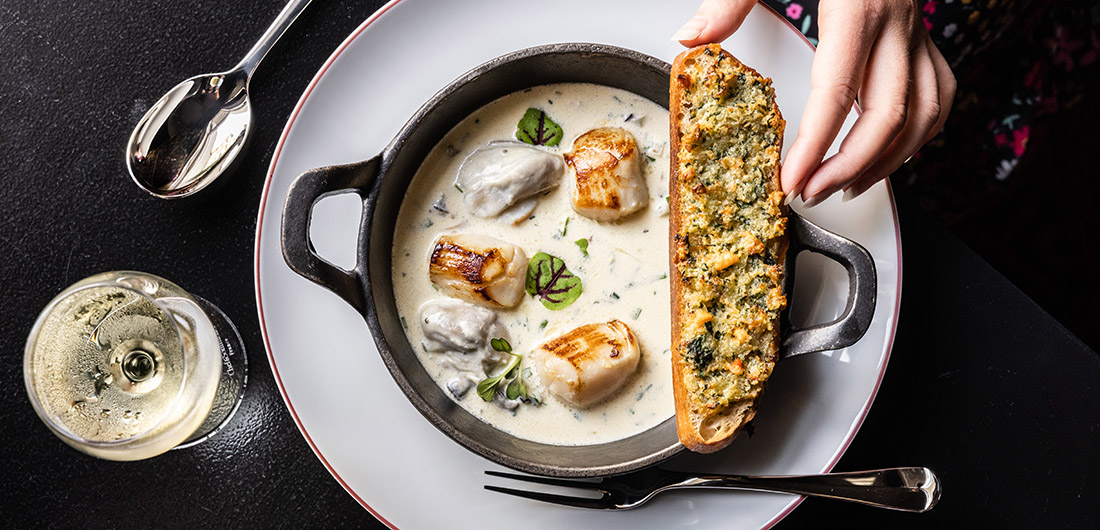 We love local: our Island, its people, and its produce are at the heart of all we do. That's why we're delighted to be taking part in the Island's Dine Out Festival: the perfect way to showcase the best of Jersey's autumn ingredients.
Organised by the Jersey Hospitality Association, the Dine Out festival brings together Jersey's restaurants, growers and producers to highlight the best from our Island's fields, farms, and seas. Whether it's our Jersey Vegetable Parmentier at Jersey Crab Shack – packed with flavour from the field-fresh locally-grown vegetables – or our Scallop and Oyster Pan Roast at Banjo – a rich autumn dish with hand-dived Jersey scallops and the finest Jersey Rock oysters – you'll find a taste of Jersey for everyone across our restaurants' Dine Out Specials.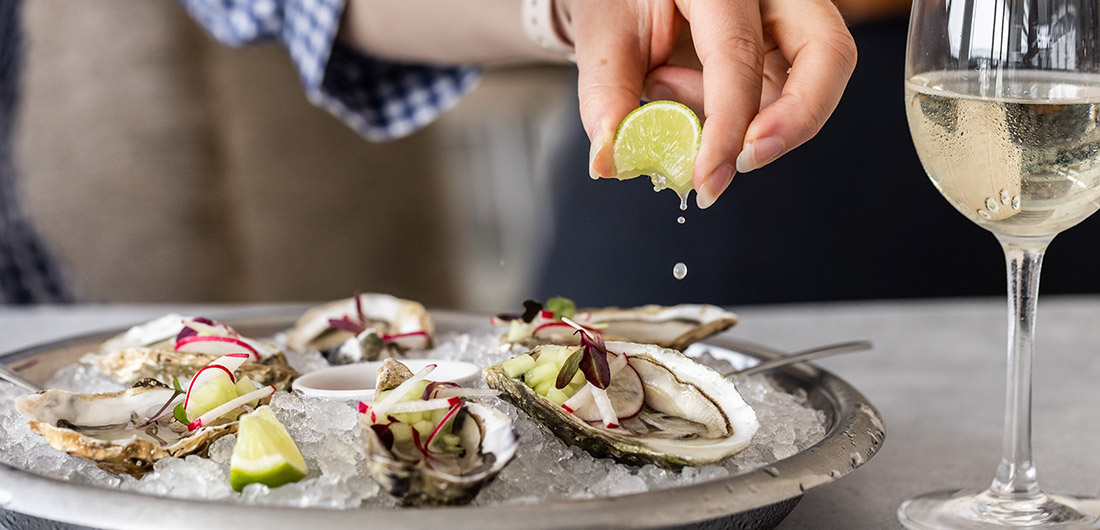 Beach-chic seaside seafood
Discover the finest produce of our Island waters with seaside seafood at Oyster Box. From fresh Jersey Rock oysters to our shellfish bisque combining the rich flavours of local crab and lobster, our seasonal first courses are the perfect way to begin your meal. Continue your local feast with locally-caught fish, or if you prefer produce from the land, our daube of Jersey beef.
To finish off your meal, our island-inspired panna cotta offers a taste of the autumn orchards and hedgerows, with hints of Jersey apples and blackberries.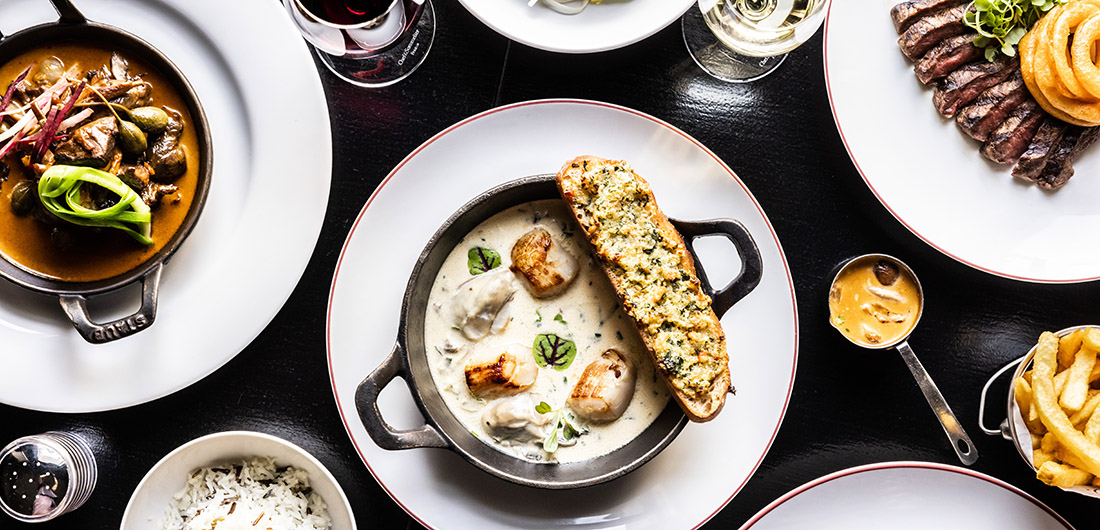 Urban brasserie dining
For a rich autumn dish, discover our hand-dived local scallops, perfectly poached with locally-grown Jersey Rock oysters from the Royal Bay of Grouville. Pair the Scallop and Oyster Pan Roast at Banjo with our brand new Oyster Shell Martini: a new way to appreciate Jersey Rock Oysters. Crushed oyster shells infused with local gin gives a saltier yet delicate taste.
After pudding, don't miss Banjo's handmade Jersey fudge; made in our kitchens using the finest Jersey milk and butter for a rich, crumbly, and creamy taste.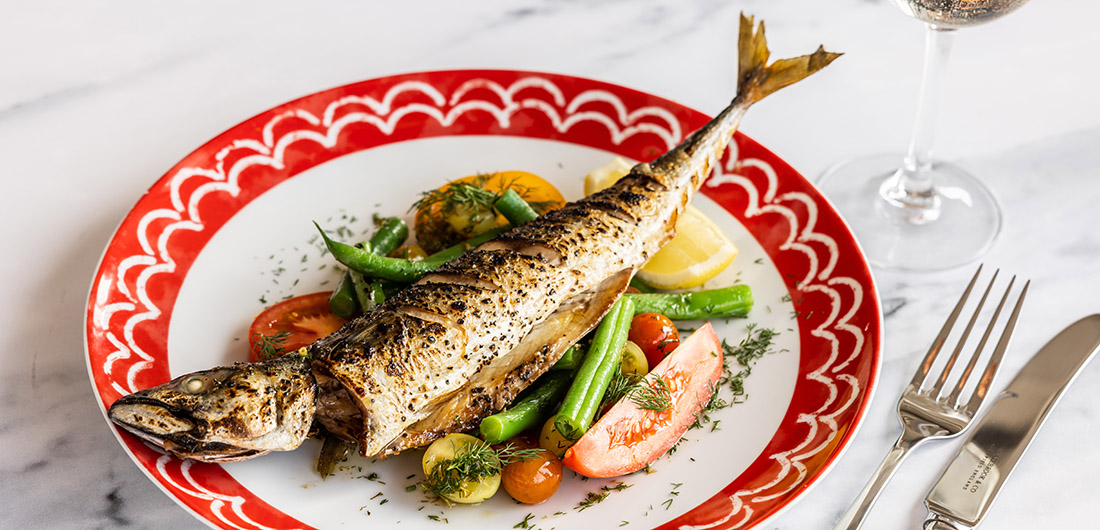 Beachy feel-good food
Whether it's whole Jersey crab, hand-dived scallop gratin, or locally-caught fish, Jersey Crab Shack is the perfect place to enjoy local seafood in relaxed seaside locations.
If veggies are your thing, don't miss the Jersey Vegetable Parmentier: a big hit with the Shack crew, it's packed with field-fresh Jersey vegetables and topped with a generous helping of local potato mash. We know you'll love it.
For meat eaters, no Jersey menu would be complete without our Island's (unofficial) national dish. Bring on the bean crock! Topped with local Brooklands Farm pork sausage, it's the perfect autumn dish for cosy days by the sea.