Eating out in St. Brelade
06.06.17 Back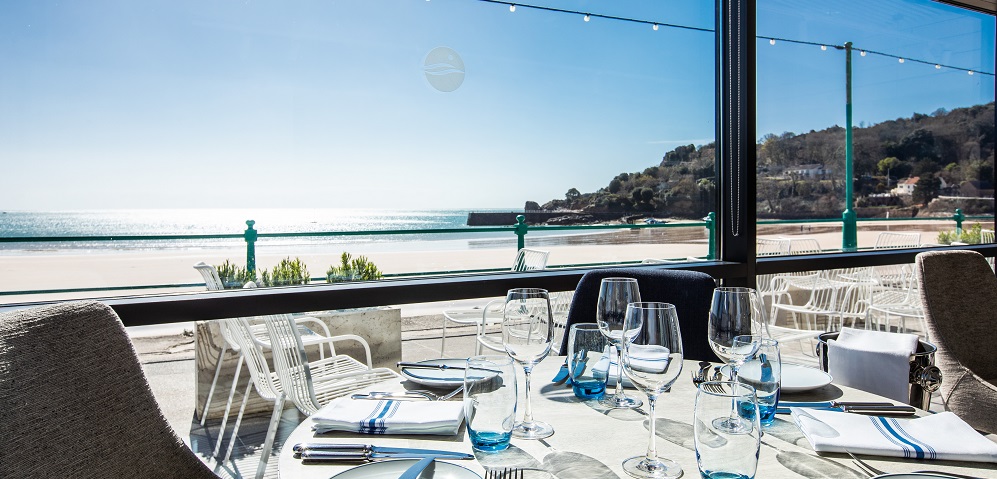 Voted one of the Best Beaches in the British Isles by the Good Beach Guide, St. Brelade's Bay is one of Jersey's most popular beaches, loved by visitors and locals alike for its golden sands and safe waters. Located in the heart of St. Brelade's Bay are the Oyster Box and Jersey Crab Shack – two of JPRestaurants most popular restaurants, offering delicious food, friendly service and unparalleled, breath-taking views.
The Oyster Box offers chic-casual dining in a stylish, elegant environment – perfect for couples and groups of friends and families looking for a unique dining experience in Jersey, whether for an overdue catch-up or special occasion. Jersey Crab Shack (nominated for the Jersey Style Awards 2017 in the Casual Dining Restaurant of the Year category), provides a relaxed and informal setting – perfect for families with young children wanting lunch or an early dinner, groups of friends in need of a fun catch-up and couples looking for a cosy date night dining experience.
With a wide selection of fish, meat and vegetarian dishes available at both restaurants, we have something for everyone – from dishes to indulge in for those who eat everything to dishes for guests with intolerances and allergies. Oyster Box and Jersey Crab Shack both have delicious dishes on the menu that are gluten-free, dairy-free and vegetarian-friendly which are highlighted and our comprehensive allergen menus clearly list the 14 main allergens for all dishes. Click here to read more about our allergen policy.
If you are planning on visiting the Oyster Box or Jersey Crab Shack in St. Brelade, there are a number of public car parks available (where you can pay for parking using paycards during the day in the summer and park for free after 5pm). Alternatively, you can catch the regularly available number 12 or 14 buses which will take you directly to our restaurants.
The Oyster Box and Jersey Crab Shack summer menus launch on Tuesday 20th June 2017 and will include lots of old favourites as well as new seasonal dishes. We hope to see you at St. Brelade's Bay soon!