Introducing our Market Menus
15.11.23 Back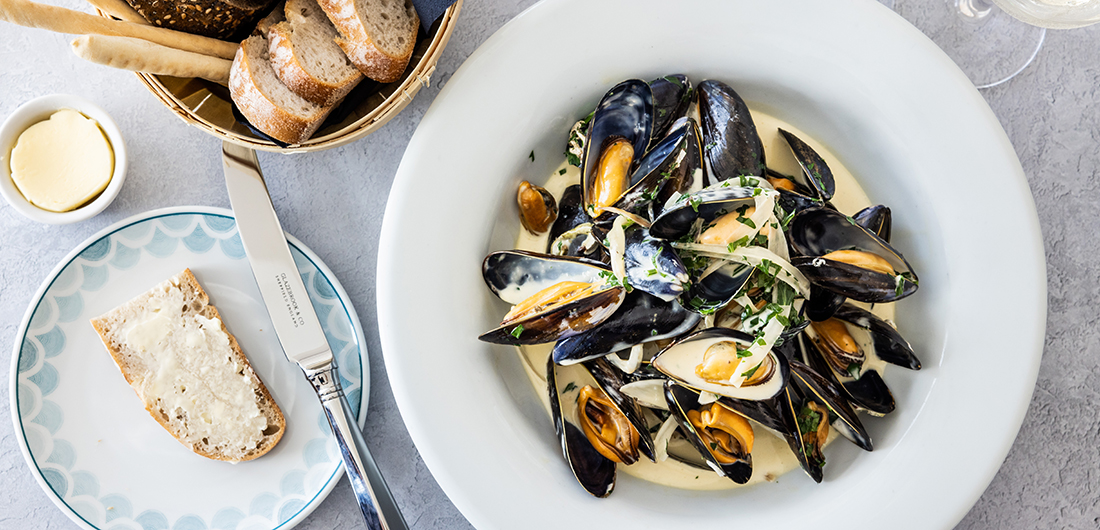 We could all use a treat this winter, which is why we've launched our new Midweek Market Menu at Banjo and Oyster Box.
Choose from some of our most popular dishes for a special midweek price of £27.50 for three courses, or £22.50 for two. Whether it's a catch up with friends, a lunch with colleagues, a romantic date night, or even a family get-together, discover brasserie favourites in the beautiful St Helier surroundings of Banjo, or with sweeping views of St Brelade's Bay.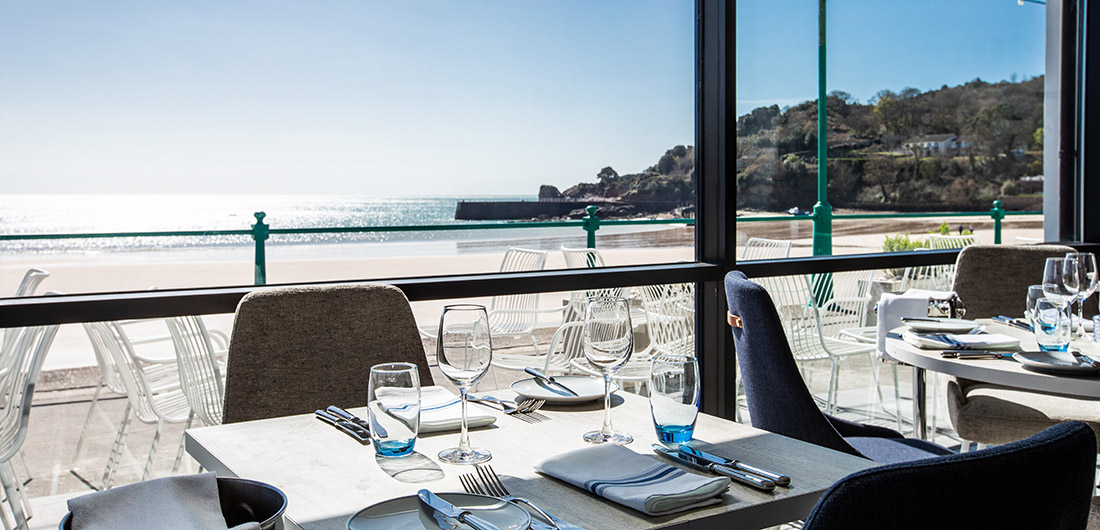 Winter at the seaside
For beach-chic dining right by the sea, it has to be Oyster Box.
With a midweek Market Menu featuring the finest Jersey Rock oysters and mussels in local cider, this is sure to be a favourite with seafood lovers, but vegetarian, vegan, and meat lovers will find plenty to choose from, too.
For those with a sweet tooth, don't miss the homemade ice creams and sorbets, or try the piña colada rice pudding for memories of summer on a winter's afternoon.
Discover the menu lunch and dinner, Tuesday to Thursday.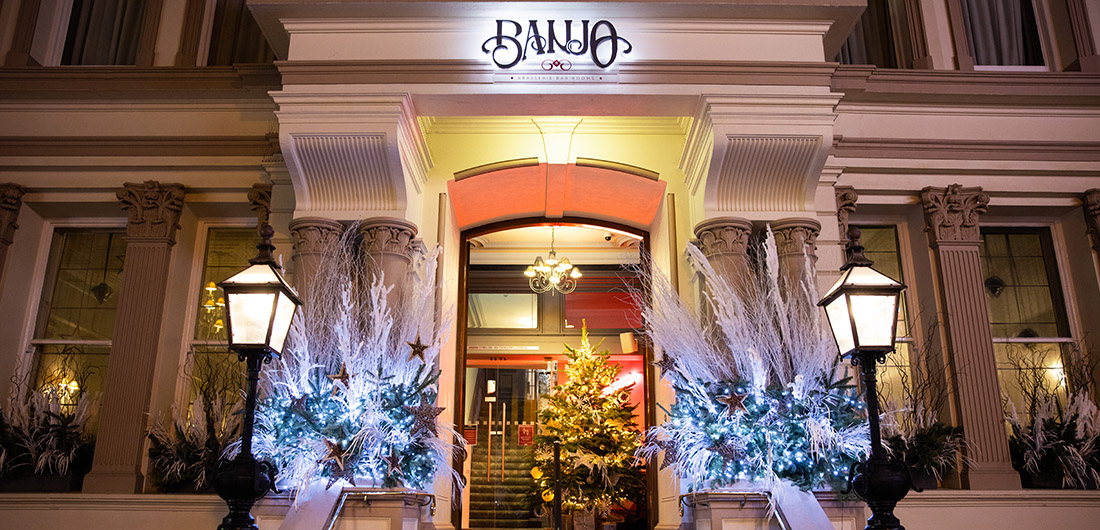 An urban escape
For elegant urban dining, choose Banjo in Jersey's town centre.
The perfect escape from the hustle and bustle of St Helier, the midweek Market Menu offers cosy favourites from aged steak to Goan-style prawn curry, plus vegan options for a plant-based delight.
For afters, try the brasserie classic île flottante: a delicate floating island of poached meringue in passion fruit caramel; or go fruity with delicately sliced pineapple carpaccio.
Discover the menu Monday to Wednesday, lunch and dinner.