Where's your fish from in Jersey?
27.05.22 Back
Surrounded by sea, you'd be forgiven for assuming that most of the fish we eat in Jersey comes from our own waters… but actually, the island imports the vast majority of the fish we eat. Why can't we source more of our seafood locally?
Dive into seafood sourcing with us, as we discuss where Jersey's seafood comes from, and what happens to the fish and shellfish that's caught here.
And don't miss our complete fish-by-fish guide, for details of each fish and shellfish that you'll find on Jersey restaurant menus.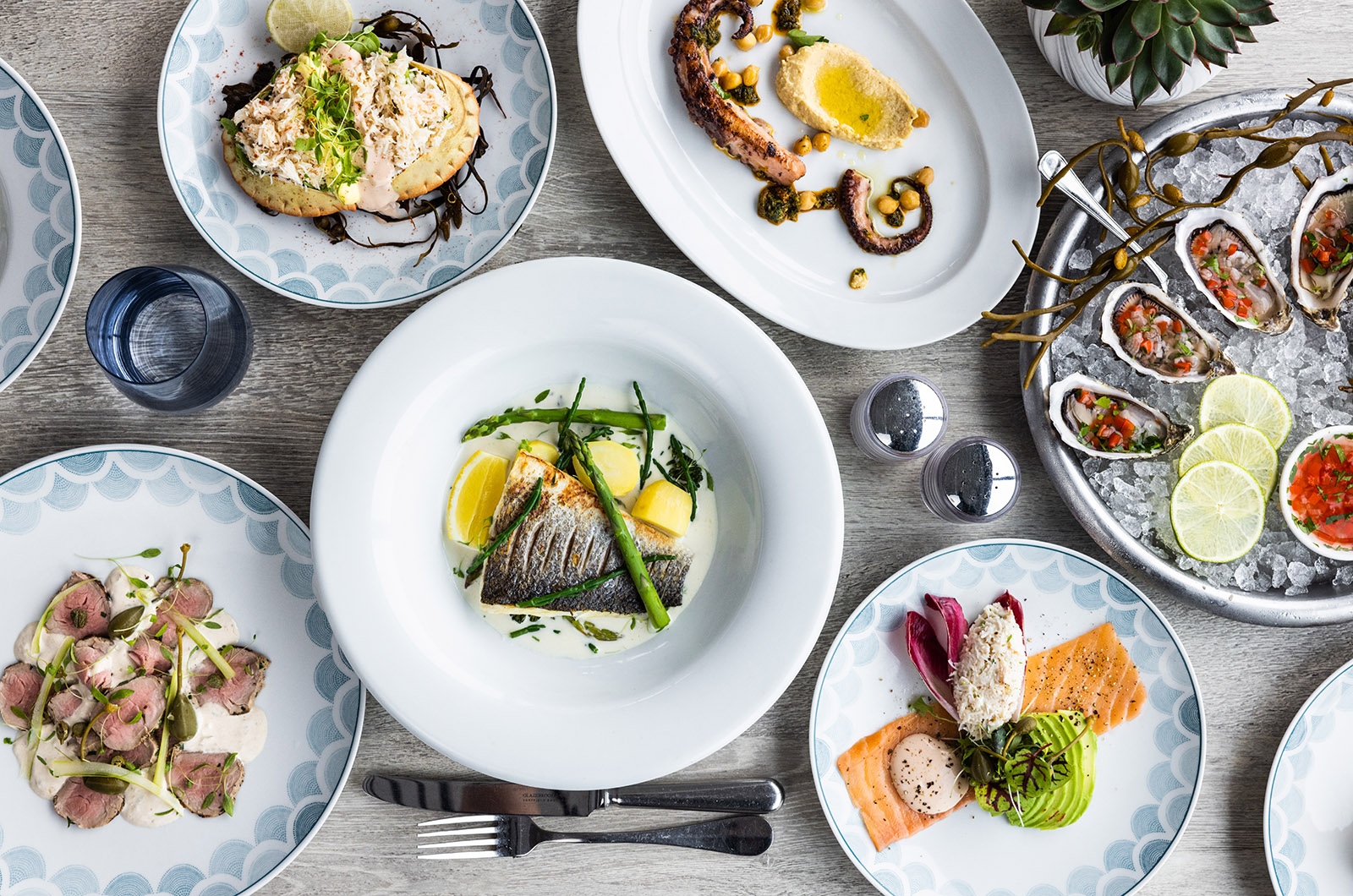 JPRestaurants started to focus on the challenges of sourcing local fish more than ten years ago, to counter the reliance of local restaurants on the tide of imported fish. We worked hard at finding solutions but we, like the rest of Jersey, have not succeeded.
Take a glance at most local menus today and you'll see many seafood dishes containing the "big four": cod, tuna, salmon and prawns. None of these will have been sourced from our local waters.
Apart from our wonderful local lobster, crabs, and oysters, most "wet fish" (as opposed to shellfish) you see on local restaurant and pub menus will not have been caught locally even if it could, unlike the big four, have been targeted and caught by our local commercial fishing fleet.
Jersey is an island surrounded by some of the most productive and nutrient rich waters in the world,  but the uncomfortable truth is that the island imports over 90% of the wet fish we eat.  The island even exports 60% of the live crab that Jersey fishermen land locally (even more is landed by them in France). And yet we have to import picked crab from the UK to satisfy demand, especially in the summer.
The reasons for this sad state of affairs are complex and challenging to address.  Suffice to say that, apart from the small-scale weather-dependent boats catching limited quantities of line and static net caught fish (predominantly bass and bream), only one full time trawler operates from Jersey and it lands most of its catch in France and the UK.
At JPRestaurants we have adapted our menus to enable us to serve as much locally-caught fish as possible, but currently we can only source a tiny fraction of what we serve up in our restaurants and cafés from Jersey.
Our fish of the day and regularly-changing specials at Oyster Box, Banjo and Jersey Crab Shack enable us to put whatever limited local catch has been landed on our menus (even if it's just a few fish of various different species) and provide a way to quickly increase our sourcing of local fish if supply increases.
The good news is that fish don't have passports. Despite the barriers put up by Brexit, the fish our guests love to eat, like bass, monkfish, turbot and brill, all swim in both local and surrounding UK and French waters and our local fishmongers are able to access premium quality day-boat caught fish imported from UK, French and wider North Atlantic waters.  This enables us to provide premium quality, sustainably-caught fish and reduce our reliance on fish imported from further afield. We also use sustainably farmed bass, when wild is not available, and limited smoked salmon.
Local or day-boat caught fish will usually be better, quite simply, because the shorter the time between sea and plate, the better the quality. It will also usually, but not always, be more sustainable – both in terms of carbon footprint, and in terms of the impact on the sea floor – because of the smaller boat size and distance travelled.
We believe one of the best ways to increase the amount of local fish available is to ensure our islanders and visitors are armed with the best knowledge when choosing which fish to eat. We can all play a part by finding out where the fish we eat comes from. That "Jersey Plaice" you see on the menu usually isn't from Jersey and if fish is described on the main permanent menu as "line caught" (with a hook) it often isn't as small day boats that catch line caught fish often don't go to sea due to weather or can't catch enough to make it viable.
We get lots of questions from our customers, and below are answers to some of the most frequently asked, together with details of the fish and shellfish you're most likely to find on Jersey menus and where it's likely to be sourced from.
We aim to be open and transparent. With several local suppliers who source from hundreds of different fishermen and producers across Jersey, the UK, and Europe, we work hard to provide as accurate information as we can to those who dine with us, so they know where the fish on their plate comes from and how it was caught or farmed.
Together we can increase the amount of sustainably caught local fish we see on local restaurant menus.  Our suggestions for how we do this are explained in our news item,  Sourcing Local Fish and Seafood.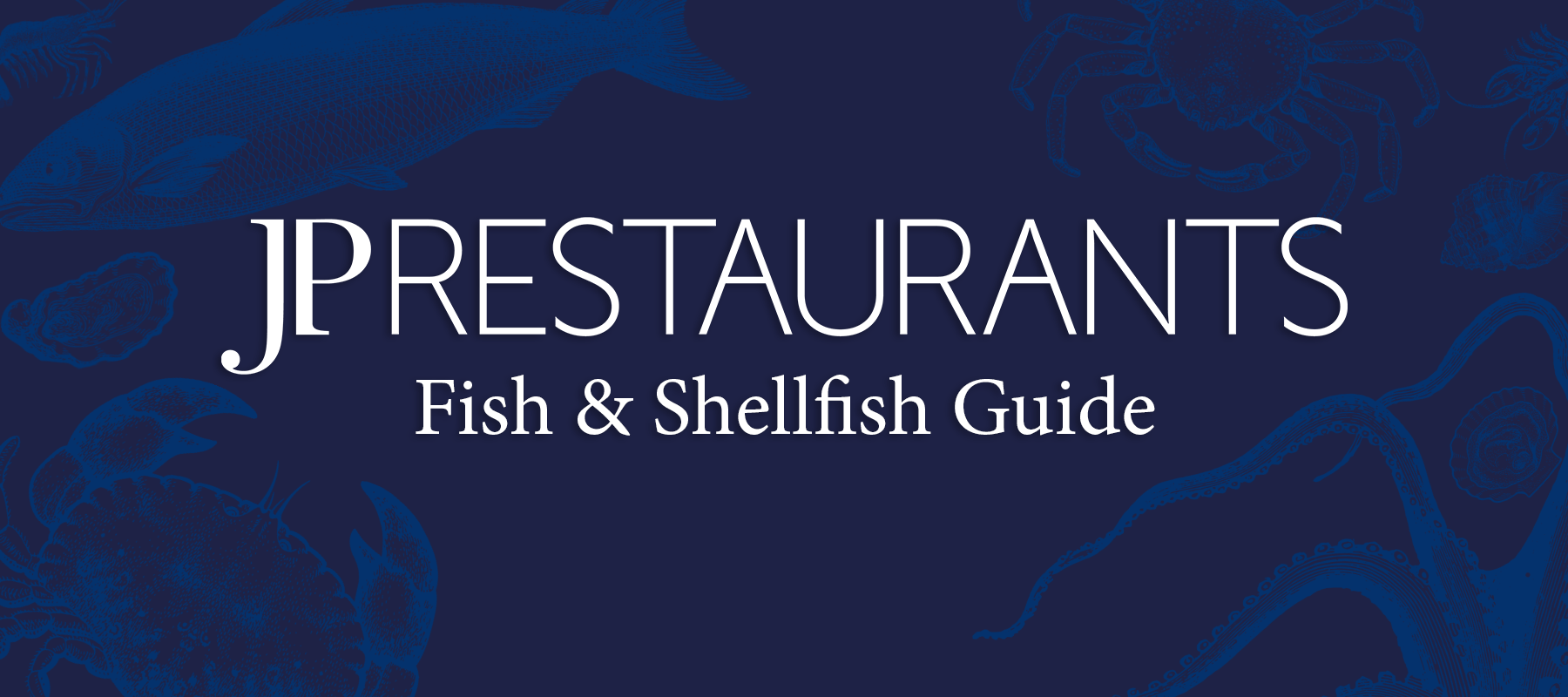 We've compiled an A-Z of the fish and shellfish varieties that you'll find at restaurants in Jersey.
Select a species from the list below to see where it's most likely to be sourced from.
A-Z of Jersey Fish & Shellfish