Good for Us All
05.11.21 Back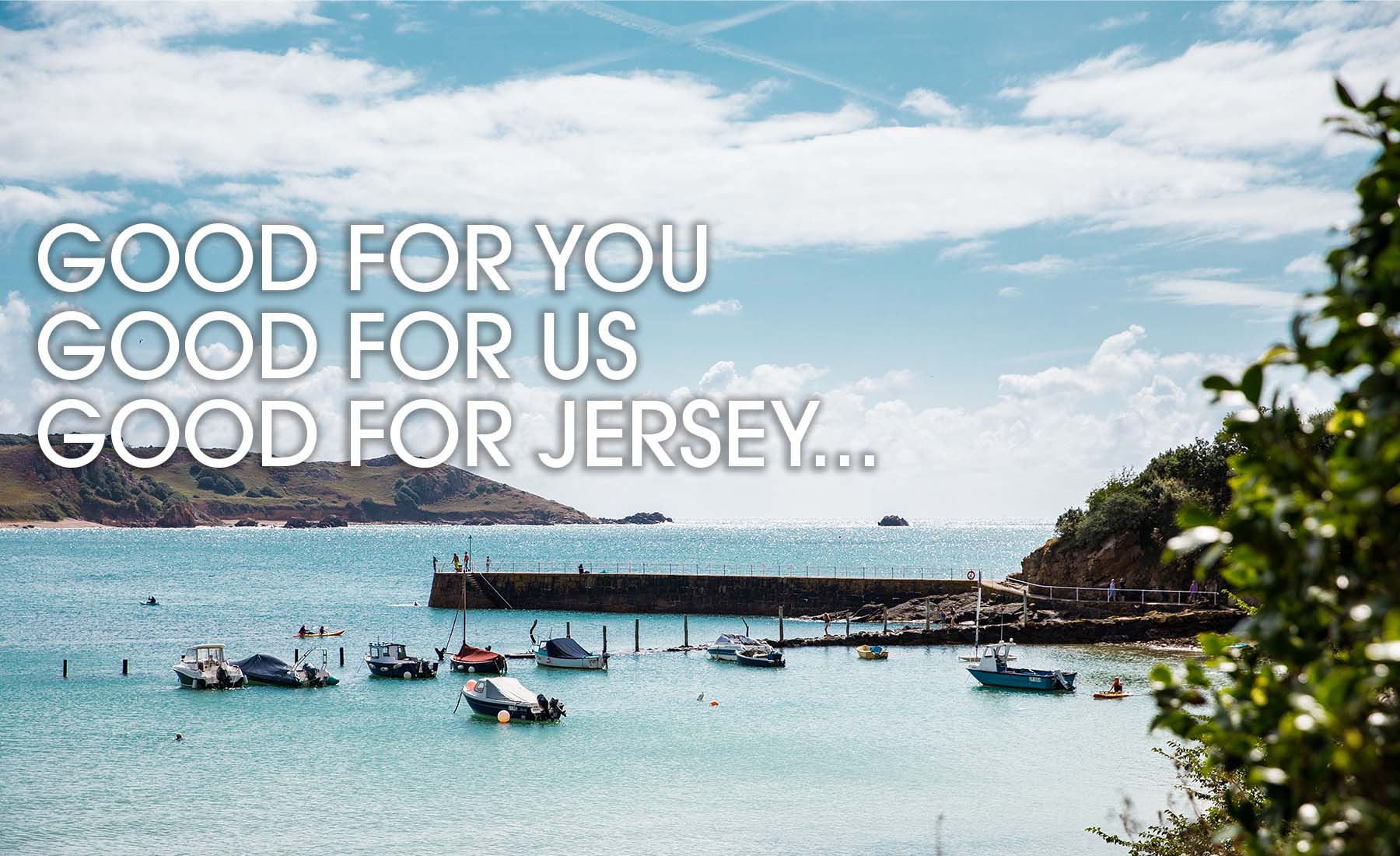 As a truly local business, we care about our people, our community, and our Island. We believe that all Jersey businesses have a part to play in making things better for everyone, and we're committed to doing 'good' in how we operate as a company. Good for you, good for us, and good for Jersey.
What's good?
To us, good business means thinking about what's best for our people, our community, our supply chain, our environment, and of course our customers.
It's not all about the bottom line; it's about operating sustainably and having a conscience.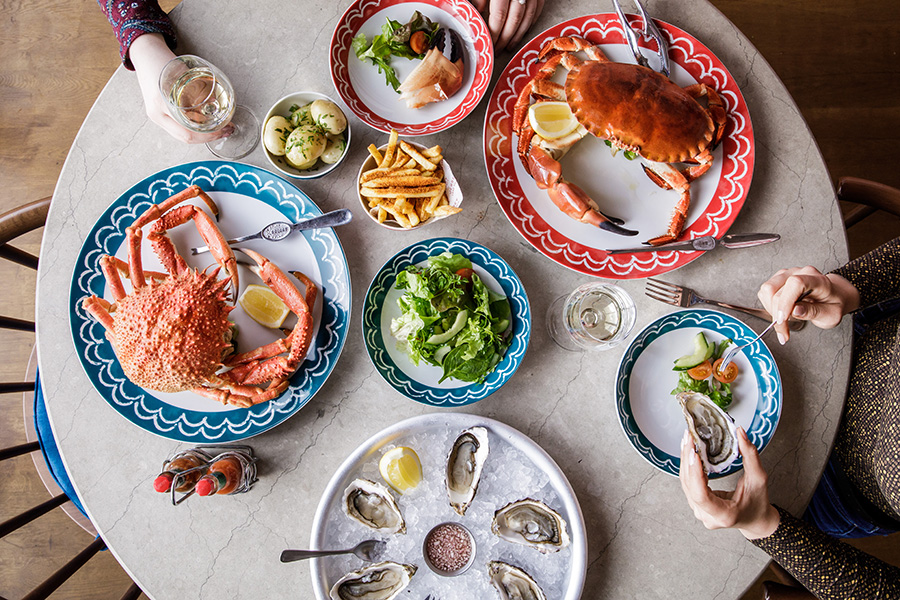 Good ingredients
We aim to provide innovative, great-tasting and beautifully-presented food to our guests, whether it's a Tomahawk steak at Banjo, a plate of oysters at Oyster Box, fish tacos at Jersey Crab Shack, or a healthy salad from Café Ubé.
Whenever you eat with us, you can dine with confidence knowing that we have carefully selected ingredients from our approved suppliers. We prioritise responsibly-sourced ingredients, buying local where we can, but also focussing on sustainable and ethical farming practices so that we know our food has had a minimal impact on the environment.
We know the provenance of everything we cook with in our restaurants and cafés, and work hard to collate information about all of our ingredients so that we can cater to guests with dietary requirements. We provide a full allergen list of the 14 most common food allergens for those with allergies or intolerances, so that they can make an informed choice when they eat with us. We believe that everyone should be able to enjoy the experience of dining out, without worrying about whether they'll be able to find something suitable for their allergy or intolerance.
As well as focussing on ingredients, we also work to create dishes that are well-balanced: you won't get a plate piled high with cheap fried food when you visit us, you'll get a carefully planned dish made with high-quality ingredients. We're all about serving food with a conscience; food that's good for you, good for the planet, and good for Jersey.
Good to our people
At JPRestaurants, we value our talented team and want them to love the work that they do. We know that working in hospitality can be challenging: zero-hours contracts, relying on tips, and poor rates of pay are all too common, and can make it hard for staff to see hospitality as a long-term career choice.
To give our teams clarity over how they'll be paid, we've removed tipping at all of our restaurants and cafés, instead offering staff higher base salaries and incentive payments based on performance. We're proud to be an accredited Living Wage employer, and we're delighted to have a great team who give excellent service because they want to, not because they're expecting a tip at the end. Our approach makes things better for our teams – for example, if they wish to plan their finances, or apply for a mortgage – as well as making things simpler for customers: everything is included in our menu prices, and there's no need to add anything extra at the end.
As well as investing in our teams financially, we also support them with regular training, and offer good working conditions including free meals while on duty, and an extra day's holiday for their birthday.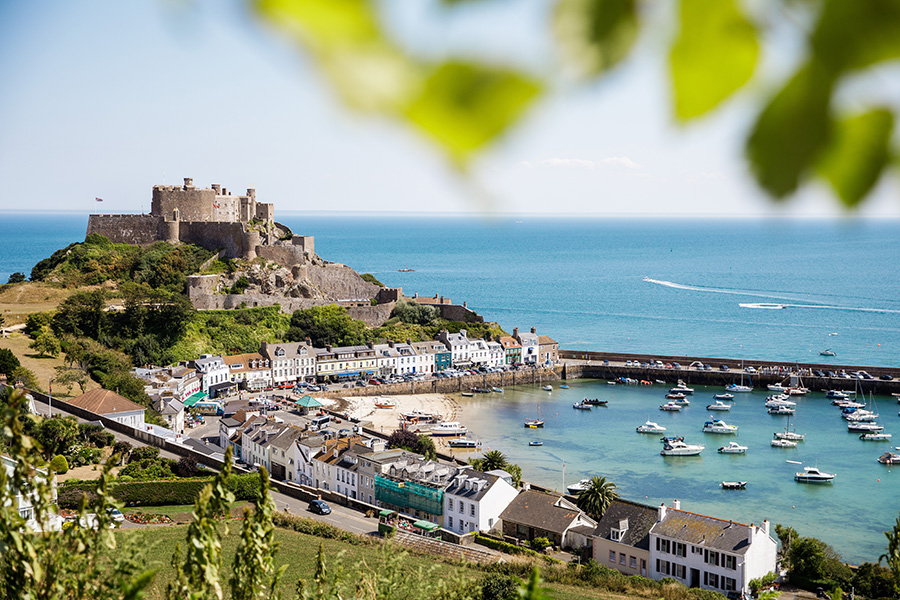 Good for our environment
We love Jersey, and protecting our beautiful Island environment is extremely important to us. We think about our planet, about sustainability, and about ethics in all that we do – from sourcing sustainably farmed ingredients, to reducing plastic wastage, to minimising energy usage in our kitchens.
We know being eco-friendly is more than just tokenistic gestures, but as some small examples, you'll find paper instead of plastic straws in all of our venues; compostable disposable cutlery in our cafés; and induction cookers in all of our kitchens – so that energy is only used when we need it. We've also stopped providing crackers at Christmas (and we donate to the National Trust's Coastline Campaign instead). We're mindful, too, about the ingredients contained in our products – for example, we aim to avoid buying any products containing palm oil. Any of our products that do contain palm oil used certified sustainable palm oil only. We know that there's always more we could be doing, but we think that lots of small steps can make a big difference.
We're also committed to recycling, and sort and recycle the waste from our restaurants and cafés. This includes our aluminium cans, which we donate to Durrell Wildlife's Cans for Corridors project, where the aluminium is sold and recycled, and the proceeds used to create tree corridors to restore links in the Brazilian rainforest. Good for Durrell, good for the environment, and good for the Brazilian wildlife.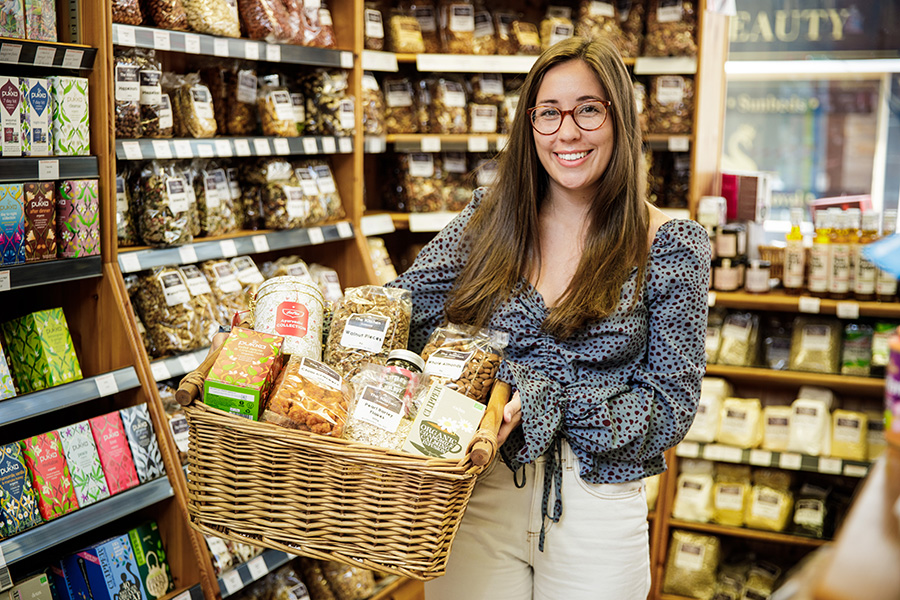 Good during a crisis
The coronavirus pandemic was a difficult time for everyone: with businesses closed, socialising impossible, and islanders staying at home to keep safe, normal life was put on pause.
At JPRestaurants, we were of course eager to welcome guests back, but we wanted to make sure we did this safely and sustainably. We spent time carefully planning our reopening, introducing safety measures like temperature scanners, distancing signage, and safety protocols so we were confident that guests and staff would be safe to eat with us once we opened our doors again.
While we were closed, we kept all of our permanent team members, who were all paid their contractual pay. We also worked with essential local businesses, including retailers and care homes, to find secondment opportunities for our staff. Many of our employees took roles in local supermarkets, helping to support efforts to keep stores well-stocked and to serve customers while food shops were busy.
We also took steps to support our Island community as things started to return to normal. While we were unsure as to when our restaurants would be able to reopen, we knew of some smaller businesses that were beginning to open up, but were having a tough time getting the word out. We therefore offered support to a number of small local businesses – including professional photo shoots, social media exposure, and advice from our JPRestaurants Marketing Team – to set them off on the right track with their reopening communications.
We also offered support to our community as things began to open back up. Initially, Jersey Government restrictions still prohibited meeting in private homes – but meeting in controlled environments, such as restaurants, was allowed. We therefore worked with the Salvation Army and Brighter Futures to offer free meals at our Jersey Crab Shack in St Helier, to allow families the opportunity to catch up; and with Mind to facilitate free meals for their Peer Support programme.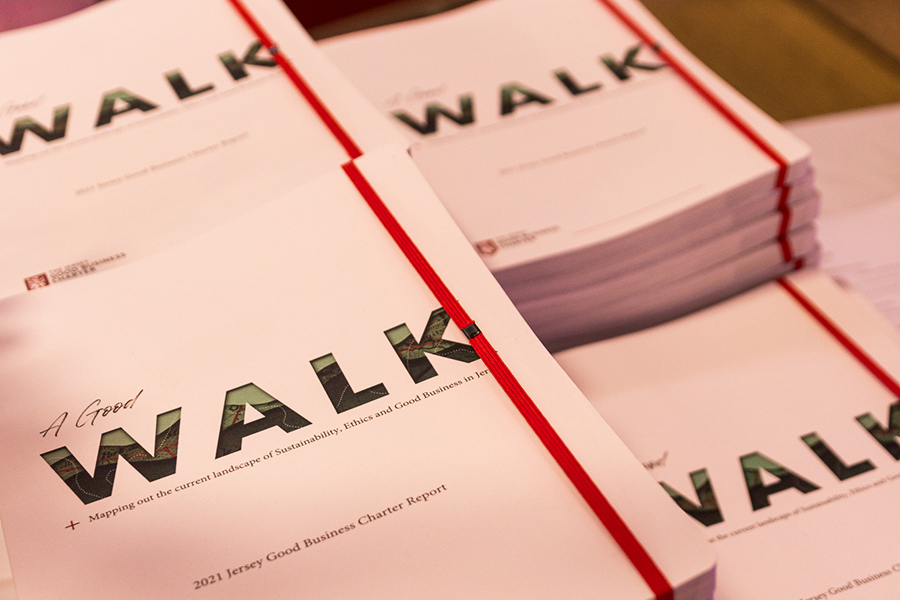 A Journey of Goodness
We know that being a good business isn't about listing our achievements. It's about a constant commitment to considering the bigger picture with every decision we make: a journey, rather than a destination.
As part of our commitment to being good, we sponsored the 2021 Jersey Good Business Charter report, 'A Good Walk', mapping out the current landscape of Sustainability, Ethics and Good Business in Jersey.
We've uploaded our contributions to our website:
Tipping the Balance – A case study of how we removed tipping, and became Jersey hospitality's first accredited Living Wage employer
Using Tech for Good – Becoming better for customers, better for our team, and better as a business with the help of modern technology
Further details about the report are available at agoodwalk.online.